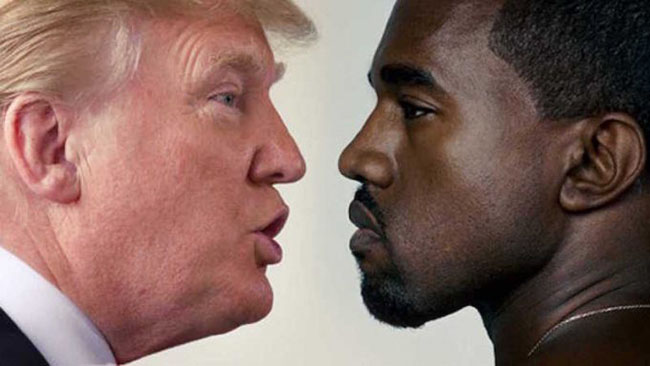 Many of us know that the month of November will bring us three colorways of the adidas Yeezy Boost 350 V2 that will drop on November 23rd. This of course making it a great month for Kanye, or is it?
As everyone should know, we stick to pretty much sneakers or sneaker related news, but this is something that caught our attention. Kanye West stated that he would've voted for Donald Trump when he was in San Jose on his 'Saint Pablo' tour.
Kanye was fond of Trump for him speaking his mind rather then politics. He went on to say about the election was "entertaining – I actually think that his approach was absolutely genius. Because it fucking worked!"
He also came out and confirmed that he will run for president in 2020 while using Trump as his 'model'. He went on to say "There's nonpolitical methods to speaking that I like, that I feel were very futuristic. And that style and that method of communication has proven that it can beat a politically correct way of communication. And I fuck with that."
Yeezy then followed up with "Sometimes things that you might think are bad need to happen, in order for change to fucking happen. Sometimes you might have to not get your way to really understand what to do in the future, to be able to get your way."
Below you can check out a few more videos. Make sure to visit the comments below and let us know what you think of Kanye's latest opinions/thoughts?