Kanye "Goes Hard" in the Air Yeezy!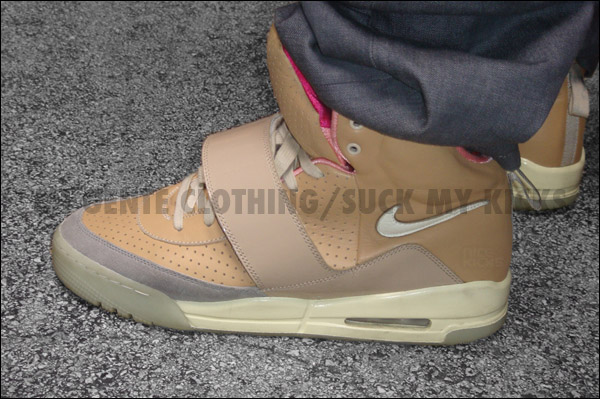 The Nike Air Yeezy sent the rap world into a baffled tailspin a few weeks back at the VHI Hip-Hop honors show when performers were seen rolling out in an "exclusive" all-red version of the super hightop that later proved to be nothing more than a variant. (Really though, I'd expect nothing less; After all, this genre considers Soulja Boy's nauseating scores to be true music.) This past weekend however, Kanye West was seen sporting a beige/pink/grey pair on the set of DJ Khaled's video "Go Hard." Via: Mi Gente
Brian Betschart
Founder and Editor of SF, Brian is considered an expert when it comes to sneakers. Collecting since he was in elementary school, his collection has grown to over 500 pairs and counting. Brian has published articles since 2004, and in 2006, he decided to create Sneaker Files.