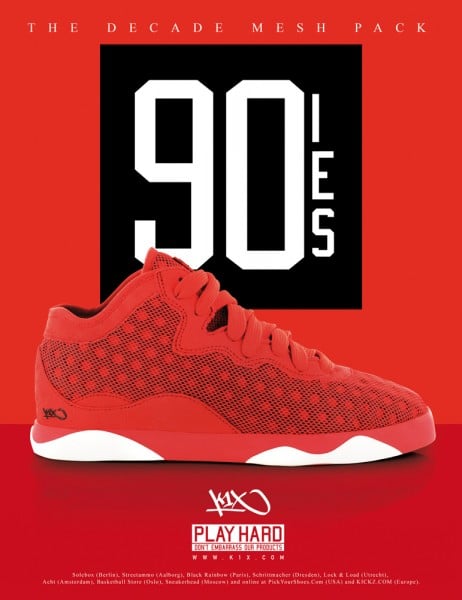 Following this past Winter's release of the "Decade Lining Pack" from K1X comes the "Decade Mesh Pack" for Spring 2012.
Featuring both the '80s and 90's silhouette, each will be available in both grey and red colorways with predominately mesh uppers and white accents.
Set to drop this Saturday, March 31, look for the kicks to be available from PYS here in the US.