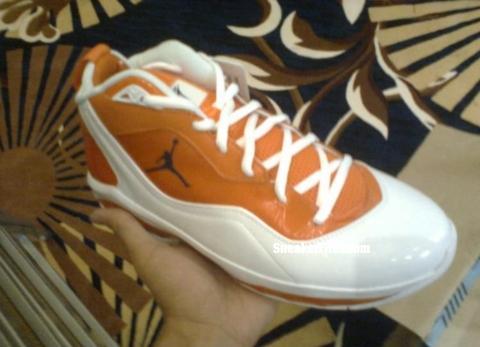 Earlier this week we had our first glimpse at the Jordan Melo M8.

Today we have a look at another colorway which looks to take some inspiration from his stay at Syracuse University and can be translated to his current position on the Knicks. The color blocking remains the same as the previous pair with the pink being replaced by a burnt orange.

So far the Melo M8 has been well received, if we can just get one in a complete Knicks colorway I'm sure we'd all have something to drool over.

Via HC