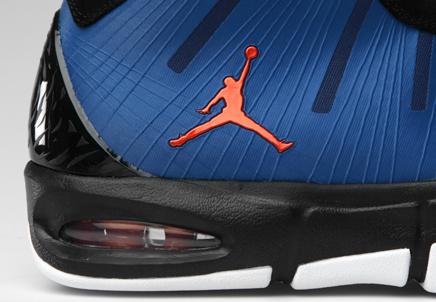 Here is a closer look at the Jordan Melo M7 Advance that Melo debuted in the 2011 Playoffs. Lighter is better according to the athletes, and come Playoff time they will need to utilize every advantage they can in order to stay one step ahead of the competition.

The 'Welcome to New York' pack maps out Melo's journey back to NYC with special detailed story telling in which JB is best known for. Included in the pack were seven customized subway tokens each highlighting significant attributes the Big Apple has given the star including paying tribute to family, cities where he grew up and his cultural heritage. These will be available to purchase in June at Jordan Brand retailers. However, this 'Welcome to New York' pack was only handed out to 21 friends of the brand.

Anyone plan on grabbing a pair come release day?