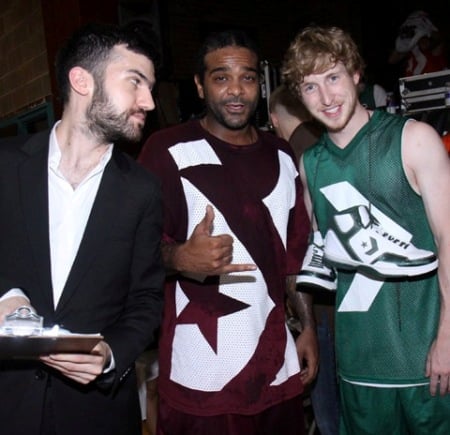 Converse hosted their inaugural Band of Ballers event on Wednesday August 12 at the St. Patrick's Youth Center in NYC to celebrate the launch of the Weapon Evo.. The Evo, an updated version of the 1986-'87 Converse Weapon, introduces Cons' Balls Technology. "Balls" are polyurethane bladders embedded in the heel that compress and rebound during play.

Celeb squads included Jones Family, led by ebullient rapper and Sneaker Files pal Jim Jones, Asher Roth's Roth Boys, and Pacific Division's Pac Division. Bobbito, Hawaii Mike Salman, Bang Lee, Dustin Canalin, and DJ Clue were at St. Pat's in full effect as fans.

Jones Family defeated Pac. Division for the 'chip, 10-2.