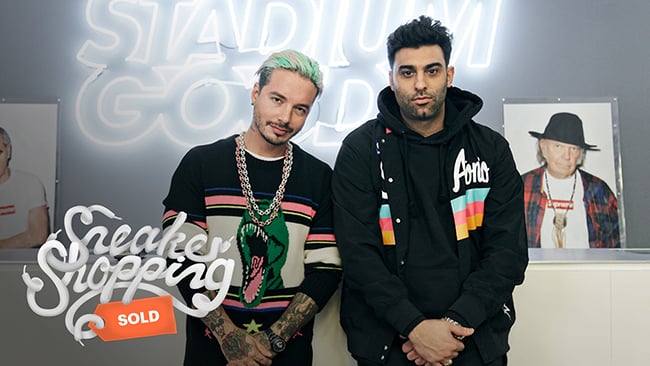 The next individual to star in Complex's Sneaker Shopping episode is J Balvin. Along with Joe La Puma, the two take a trip to Stadium Goods in New York City.
The interesting part of the segment is where J Balvin states he gets adidas Yeezys before Kanye West does. In addition, he talks about his first pair of sneakers, the White on White Nike Air Force 1. He was inspired to get a pair due to Nelly's track 'Air Force Ones', which a lot of us can admit we did the same.
All in all, J Balvin racked up a total of $4,017 in sneaker purchases. Below you can check out the entire video and make sure to visit the comments section with your thoughts on his purchases and what he said.