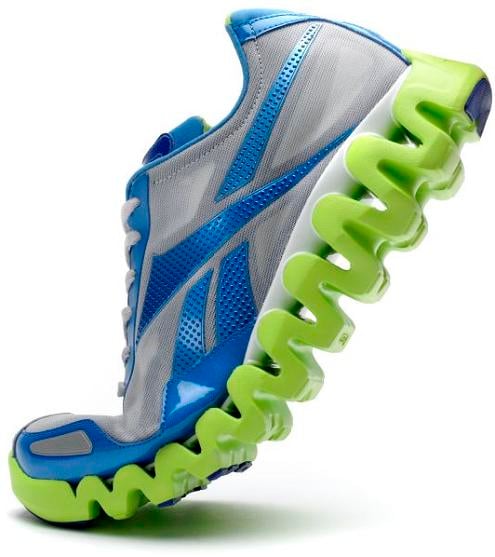 Reebok's most exciting shoe in years will be unveiled at the Super Bowl this weekend. The Reebok ZigTech will be hitting retail nationwide on March 11th for a suggested retail price of $100, Reebok's ZigTech footwear was designed with the idea of giving the athlete a soft and springy ride. The innovative zig-zag shaped sole absorbs the impact of heel strike and sends a wave of energy along the length of the shoe to help propel the athlete forward with each step. Reebok has said through a statement that ZigTech technology causes up to 20% less wear and tear on key leg muscles, especially the shins and hamstrings.
Reebok's ZigTech footwear collection is available for men and women in an array of bold, bright colors that will truly stand out in the gym.
Edgy, trend setting athletes like football phenom Chad Ocho Cinco are big fans of the aggressive design. "I had my ZigTechs in the locker
room and all my teammates were trying to check them out," said Ocho Cinco. "ZigTechs stand apart from any training shoe out there. They
are bold and confident, perfect for an athlete like me." Perhaps they'll be perfect for you as well.