HUF Los Angeles Grand Opening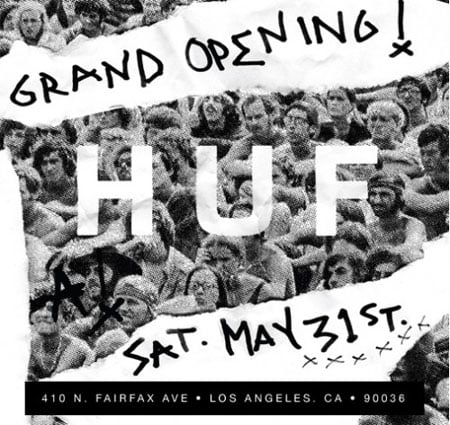 Ever since reports of a swap between Los Angeles' Hundreds and San Francisco's HUF, it was made clear that these two cities would have a taste of both stores. HUF will opening their Los Angeles store on Saturday May 31st, with two projects in-store involving Stussy and Vans. HUF will be located on Fairfax, an area well known for its long list of sneaker stores.
Brian Betschart
Founder and Editor of SF, Brian is considered an expert when it comes to sneakers. Collecting since he was in elementary school, his collection has grown to over 500 pairs and counting. Brian has published articles since 2004, and in 2006, he decided to create Sneaker Files.