House of Hoops – Puerto Rico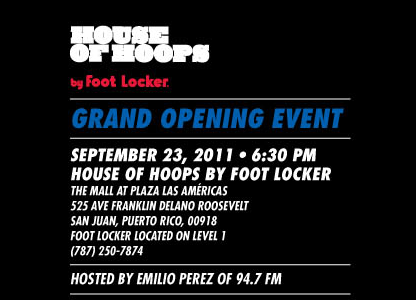 During these past few years, House of Hoops locations have been opening country wide and as well as Europe.
On Friday, September 23rd, San Juan, Puerto Rico will be the new site for Foot Locker's House of Hoops at the Mall at Plaza Las Americas. The Grand Opening event will start at 6:30pm. Be sure to mark your calenders and head to the event if you're in the area.
Check the flyer for more info!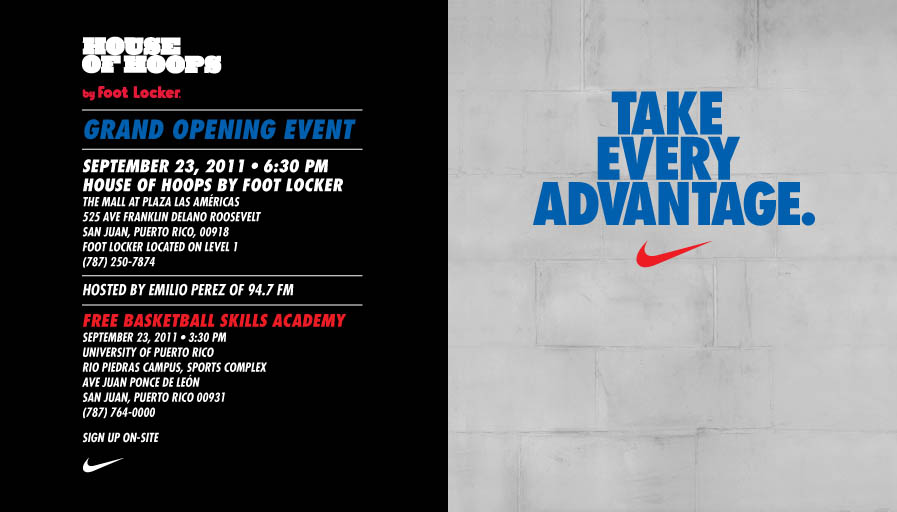 -J2!
Brian Betschart
Founder and Editor of SF, Brian is considered an expert when it comes to sneakers. Collecting since he was in elementary school, his collection has grown to over 500 pairs and counting. Brian has published articles since 2004, and in 2006, he decided to create Sneaker Files.