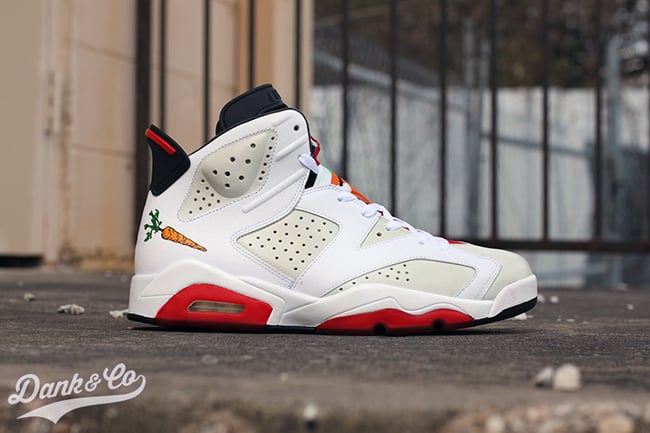 The 'Hare' Air Jordan 7 could be the most highly sought after color of this model. While originally releasing in 1992, we had another chance to purchase this model in 2015.
The theme is closely linked to the Jordan 7 without a doubt, but what if the brand decided to release the same hues and color locations on a different model? We don't see that happening anytime soon, and this is where Dank comes in with the 'Hare' Air Jordan 6 Custom.
This Air Jordan 6 features a White overlays along with an Off-White base. The multicolor geometric design seen on the Jordan 7 covers the tongue. Next up, Dank painted the translucent outsole Red while adding a carrot by the heel area.
Check out more images of the Air Jordan 6 Hare Custom by Dank below. For those interested in checking out more of his work or inquiring about a possible purchase, visit jwdanklefs.com.