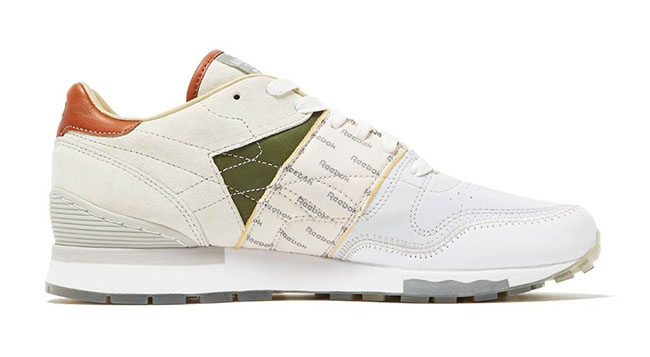 After collaborating on the Ventilator, Grabstore and Reebok are back again. This time the duo will create the Grabstore x Reebok CL 6000.
From Reebok:
Following on from the release of the marble Instapump Fury Road and Ventilator II that launched earlier this season, Reebok Classic x Garbstore continue their Fall/Winter collaboration, dropping a duo of stripped back CL 6000 styles featuring the line's signature inverted aesthetics.
The simplest and latest incarnation of the CL 6000 'inside out' model, the new release sees the silhouette's 'out' materials treated as if they were inside details, taking the sneaker to the last step before it turns back into the original Classic Leather design. Toweling on the outside is replaced by luxurious pig suede, while the nylon reversed toe caps have been swapped for leather. Stitch lines are transposed to the exterior alongside original arch bandages, and flipped branding adds an eye-catching touch to the upper. These clean renditions are executed in fresh white and muted neutral tones , with one design featuring forest colored highlights for understated detailing.
To launch the new campaign, Reebok Classic and Garbstore partnered with British artist Josh Parkin to create a series of unique illustrations and animated video content. Renowned in the sneaker and sports world for his distinctive artwork, Parkin's illustrations feature each style from the collection drawn in playful sketches, with the artist's characteristic line work and color bringing the sneaker designs to life.
The Reebok and Grabstore collaboration on the CL 6000 will be due out on September 12th, 2015 at select retailers across the globe. Retail price is set at $119.99 or €125.