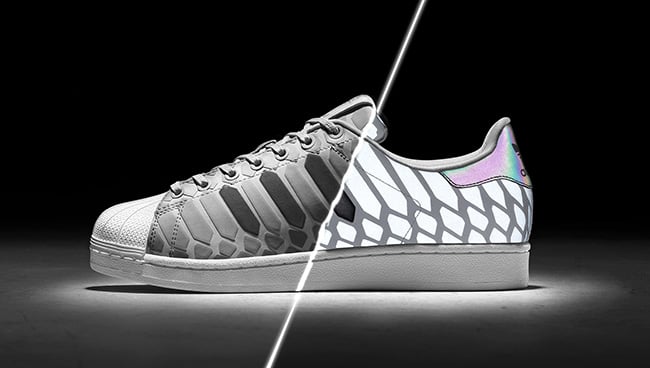 adidas will launch another one of the classic models in the silver Xeno theme. This go-around we have the adidas Superstar Xeno 'Silver' which will land later this month.
Just like the previous releases, in natural light, the silver material appears faint with deep shimmers of iridescent colors. But with the flash of a camera, the material explodes with bright colors, spanning the entire rainbow spectrum. The material doesn't just reflect one color but changes as the angle of the light shifts. The shoe is completely transformed through the lens of a smart phone camera in both video and photos, appearing at first glance as an optical illusion.
The Silver edition of the adidas Superstar Xeno will release at adidas retailers on September 11th, 2015 and will retail at $110. As well, the black Xeno Superstar will restock in limited sizes. Check out more images below and let us know if you plan on grabbing a pair.