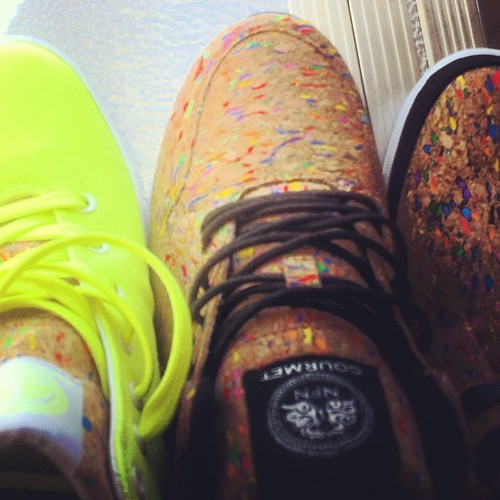 The Nike LeBron X won't be the only shoe to see a cork drop as Gourmet has prepped a number of cork releases for sometime in 2013.
Teased here by Gourmet's own Jon Buscemi, the releases appear to feature a neon canvas shoe with a cork tongue alongside a couple of pieces of footwear with entirely cork uppers and colorful speckling throughout.
Stay tuned for additional looks and info ahead of next year's drop.