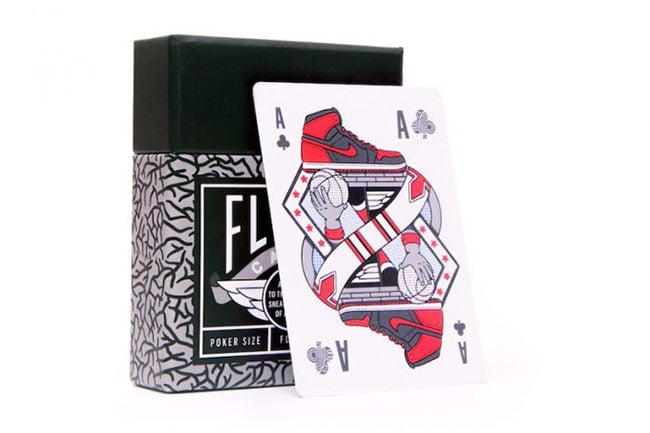 Although collecting sneakers is considered a hobby, most of us have other hobbies as well. It's always nice when you see other items get a sneaker related twist and today we have something new to showcase you. Here is the Air Jordan playing cards which were made by Flight Cards.
As you may have imagined, his card represents a different Air Jordan. For example the Air Jordan 1 is the Ace, the Air Jordan 2 is the 2, Air Jordan 3 is the 3 and so on. The deck comes with 52 cards, the standard amount which is a perfect holiday gift for any sneaker head. Even the container features elephant print and a similar Wings and Flight branding.
Below you can check out more images of the Air Jordan playing cards by Flight Cards. The deck will cost you $20. For those that are interested in purchasing, you can visit their website by clicking here.