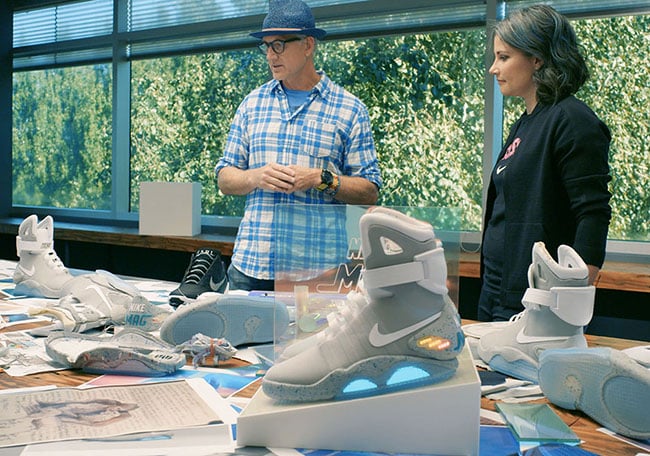 While the Nike Mag from 2011 was iconic, the 2016 Nike Mag will take sneakers to the next level. As you know, the brand has recently opened up their raffle for a chance to win the Nike Mag. All proceeds will go to the Michael J. Fox Foundation to help find a cure for Parkinson's disease.
In 2016, Nike unveiled the prototype of the first adaptive auto lacing Nike Mag which was presented by none other than Michael J. Fox. The video, which went viral, showed Fox using the power lacing technology. Shortly after, Nike announced the shoes wouldn't release until Spring 2016. However the brand pushed the release into Fall.
Recently, Nike presented a video which showcases the leading innovators, Tinker Hatfield and Tiffany Beers dubbed 'Fiction to Fact'. The two go over the design process and what they had to overcome to make the shoes a reality. See the video below and let us know your thoughts on it.