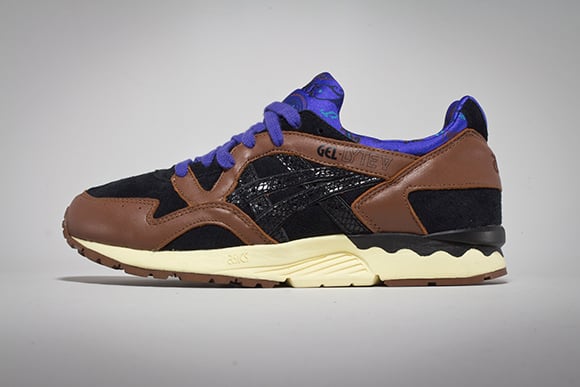 Asics and Extra Butter have released 4 of the 5 pairs on the Death List 5 and as of February 8th all pairs be sold. The last of the Kill Bill pack is of course the "Snake Charmer" Gel Lyte V's that we previewed a few days back. "Snake Charmer" is Bill's, the main antagonist in the films, code name as he is leader of the Deadly Viper Assassination Squad. If you could one-up any of the recent pairs from the collection, which is no easy task, then this would be it; which in fact it did by starting out with a purple paisley nylon inner lining that really catches the eye. Premium black suede sits in between the "cowboy" brown leather panels throughout these bad boys with black snakeskin texture on the Asics logo along the side. This all sits on a causal cream midsole with brown finishing the sole off underneath and what would they be without bright purple laces in case they didn't catch your attention already.
As the rest of the Death List 5 series, these will not be easy to get and will only be available in-store at Extra Butter at the two locations listed below for $155(US). Certain times for different dates and no word on the online release so far so stay tuned and we'll make sure to have you covered.
How do the Extra Butter X Asics "Snake Charmer" Gel Lyte V's stack up with the rest of the collection? Tell us in the comments section below and stick with Sneakerfiles for everything sneakers!
Friday, Feb. 7th – Rockville Centre at 10pm
Saturday, Feb. 8th – Lower Eastside at 11am
*New York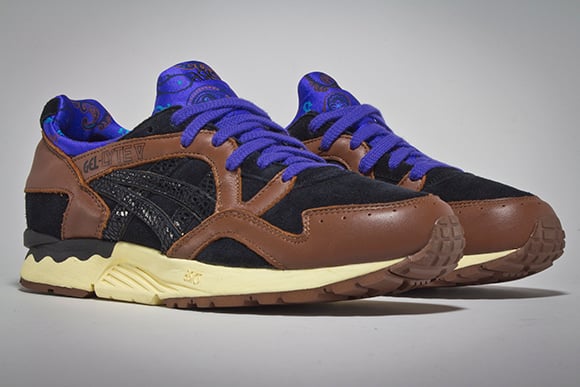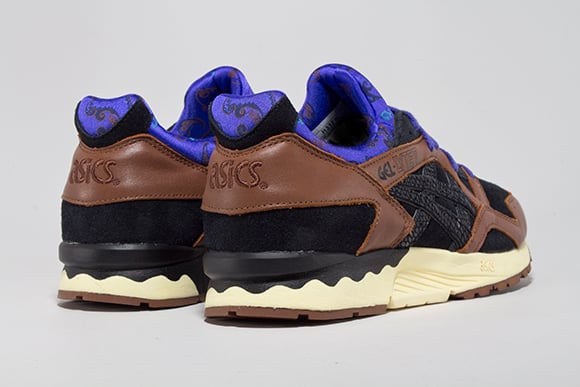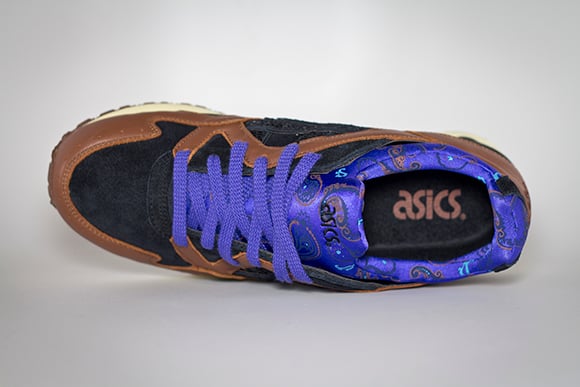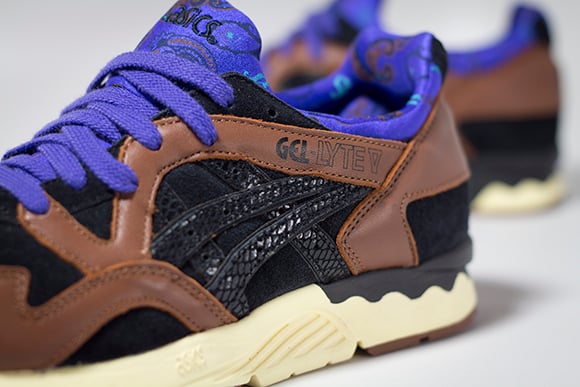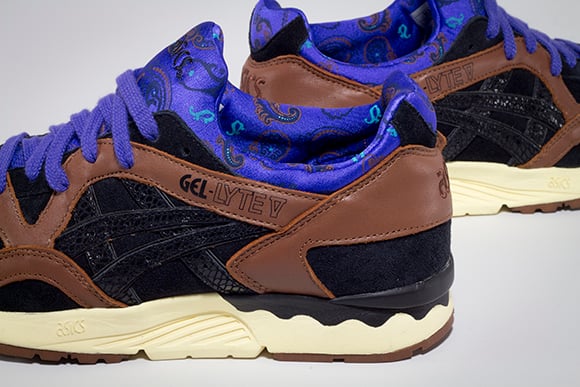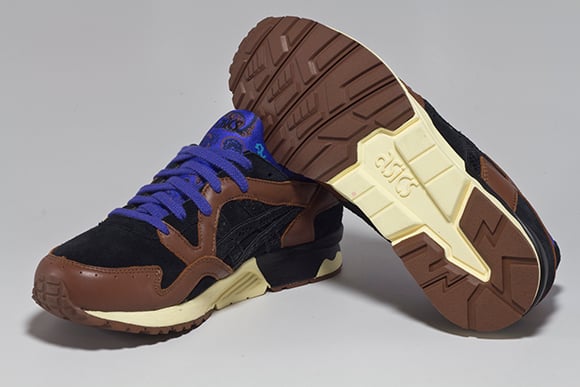 Via ebNY