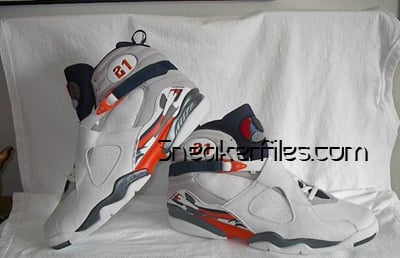 So here we are… The final chapter and the last one on the Death List 5:
1. Cottonmouth
2. Copperhead
3. California Mountain Snake
4. Sidewinder
5. Snake Charmer
If you recall, The Bride finally catches up with Snake Charmer (the menacing manipulator of the Bride, and leader of cinema's deadliest assassination squad) in Kill Bill Vol. 2. It wasn't an easy task given she had to kill off four other deadly assassins before getting to the one person who almost destroyed her life. The deep love-hate relationship between The Bride and Snake Charmer make this conquest the most difficult, but also the most unavoidable.
The last sneaker on the Death List 5 is a direct interpretation of the Snake Charmer's wardrobe: the upper features a saddle brown leather overlay, black suede underlay, creme midsole, and an understated purple paisley monosock. To finish off the sneaker is the deadly snakeskin striping characteristic of every member of the DL5 collection.
There is no word of the exact release date, but keep it posted to Sneakerfiles as more information becomes available. Don't forget to let us know what you think of the last sneaker in the DL5 collection. Which of the five is your favorite?
Extra Butter x Asics Gel Lyte V "Snake Charmer"
Colorway: Saddle/Black Paisley
Product Code: H31FK-8690
Price: $155

Photo via Extra Butter NY.