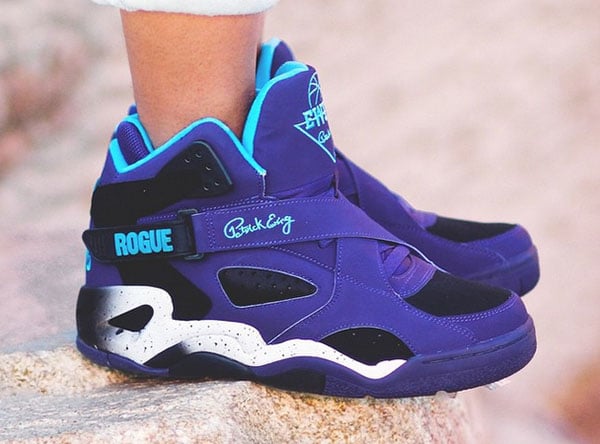 The Hornets Ewing Rogue is schedule to release next month from the brand. Originally brought back in 2014, the shoes have released in a handful of color schemes which seem to be inspired by moments in Patrick Ewing's life.
While we can't confirm if this is the reason, the Ewing Rogue could be inspired by his position with the Hornets organization as an assistant coach. He never played for the team, and if tradition continues then this is the only logic explanation.
Using purple that gradients to black, teal accents are seen on the tongue, cross strap, liner and heel. Small details like a speckled midsole with white finish them off.
While a release date for the Hornets Ewing Athletics Rogue is not confirmed, the brand has said they will be releasing early June.