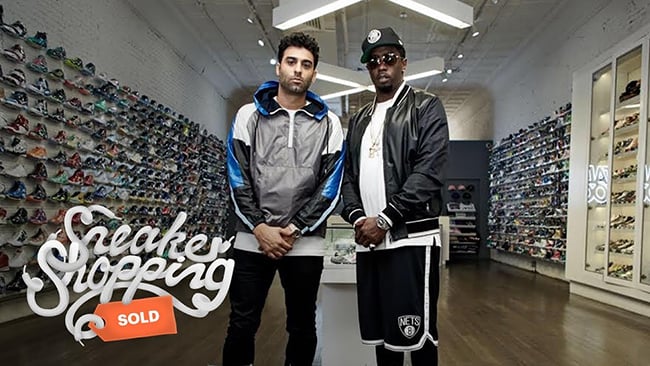 Diddy is now the latest star to go Sneaker Shopping with Complex's Joe La Puma. The two head over to Stadium Goods in New York City.
In the video he talks about the Nike Air Force 1 and buying sneakers with Biggie Smalls. What stood out the most in the video was the talk about a possible B.I.G. collaboration with Jordan Brand and Gucci. He also goes on to say that the talks aren't dead, so it's possible one day that we may see a B.I.G. Air Jordan.
Below you can check out the full Sneaker Shopping segment with Sean 'Diddy' Combs and see what he ended up buying. Make sure to visit the comments section with your thoughts.