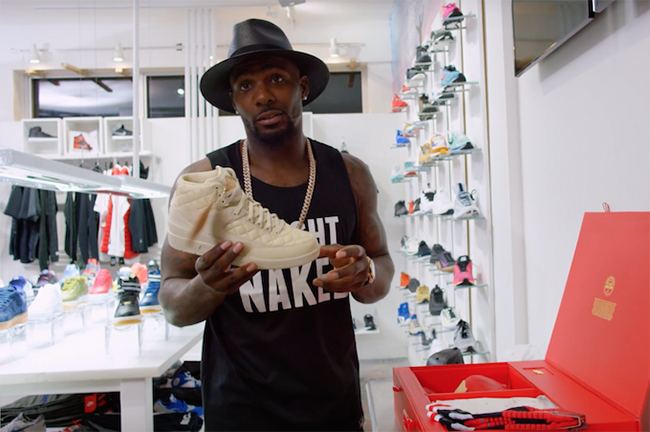 Dez Bryant is the latest athlete to go sneaker shopping with Joe La Puma. The two met up in Miami at Shoe Galley where they talk about being signed to Jordan Brand and some of his exclusives, his favorite Air Jordan's and much more.
One of the highlights of the video is when Dez Bryant talks about being at Tony Romo's house. The quarterback then asked Dez if he could get Jordan Brand to create some custom cleats for him. He goes on to talk about some of the Jordan Brand collaborations and his favorite being the Drake release (assuming the Air Jordan 10s).
The video has much more in it, which you can watch below. You can also see what Dez Bryant wound up buying. The craziest part of it all, everything he got was for retail.