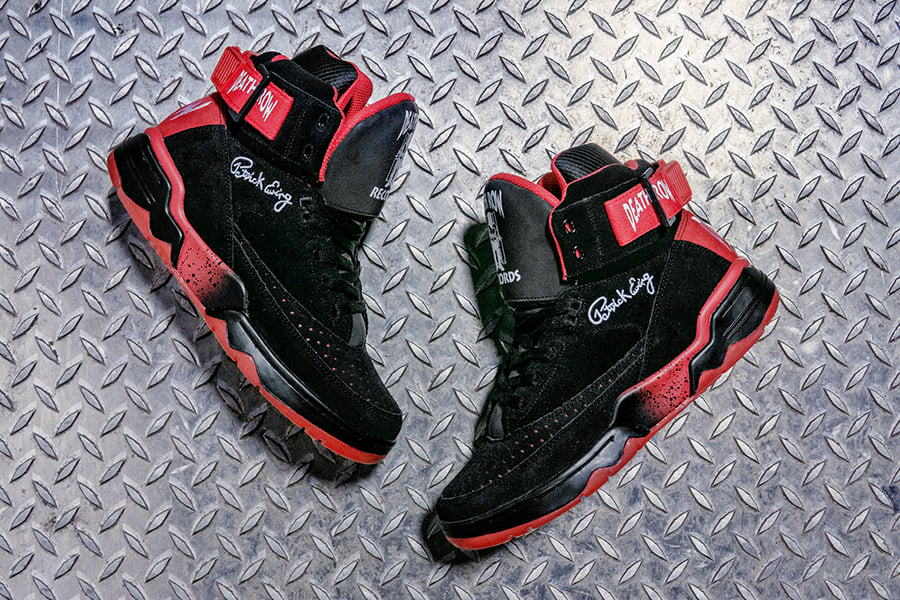 Death Row Records was a home for many rappers during the 1990s. Founder Suge Knight brought some of the most popular rappers to the label at the time which included Dr. Dre, Snoop Dogg, Tupac Shakur, The Lady of Rage, Kurupt, Daz Dillinger and more. Now for 2019 Death Row is collaborating with Ewing Athletics for a special sneaker release.
Using the Ewing 33 Hi, this release comes dressed in a Black, Red and White color combination. You can see Death Row written on the ankle strap while the record labels logo is seen on the tongue. We also have 'Death' and 'Row' across the heels. Using a Black suede base, the look is completed with a Black to Red speckled gradient midsole.
For those that are interested in purchasing the Death Row x Ewing 33 Hi, they are now available at EwingAthletics.com. Retail price is set at $140. The size run available is between men's size 5 up to 16.
In addition there will also be a pop-up event and in-store at BAIT which takes place on April 10th and will give you another option to purchase. Below you can see more photos for a closer look.