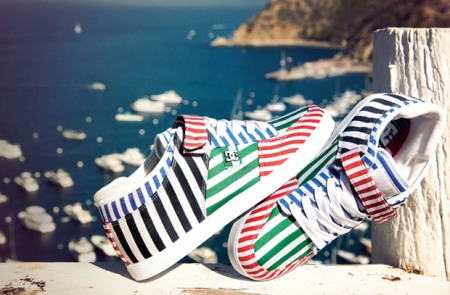 The folks over at DC Shoes released a multicolored version of the strapped Volcano DSTX that features colors going every which way. If these joints aren't trippy enough, check out the psychedelic press release that accompanies the shoe after the jump. The DC LIFE Volcano DSTX should be available in limited numbers at select DC accounts in the coming weeks.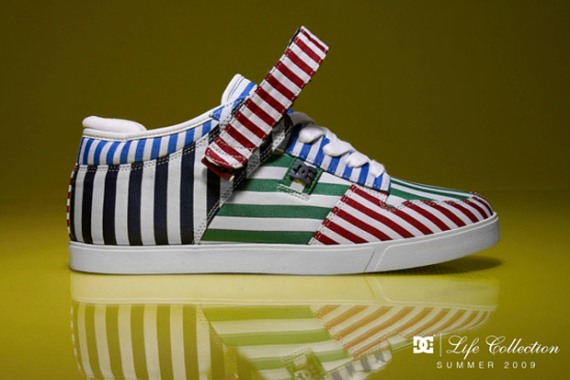 DC LIFE Collection Summer 2009 – Volcano DSTX Press Release

Day after day after day it's always go, go, go. From doing work in the streets all day to hitting things hard at night, life's a grind. But here's the thing: all go and no slow is a terrible thing. With life whizzing by, on occasion it's very necessary to pump the brakes and savoir the finer things … Enjoy the high life.

For the Summer 2009 DC LIFE Collection we've done just that: taken a moment to breathe. Finding inspiration on a different deck—a boat's—we've played with the hot and cold clashes of summertime months cruising on the water. Blazing summer sun versus icy blue waters. Warm boat deck wood grains versus cool metallic rails and steps. Hot colors versus breezy cool outs. Frosty gelato versus the heat that makes it melt way too fast. Cruising topside and through the harbor is just one of the many ways one can live life right, and a casual approach to creating Summer 2009 DC LIFE Collection. Enjoy.