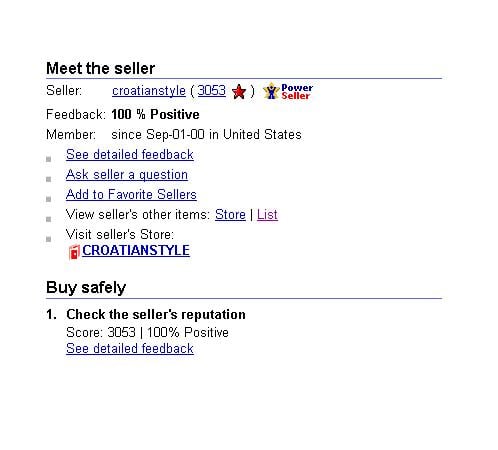 At this time of the season, Sneaker Files is often questioned by our readers as to where to safely purchase authentic Nike Dunks and Air Jordans. In our first effort, we created an authentic sneaker search engine, which strictly searches sneaker selling websites with a solid reputation.

This Holiday season we will be profiling a different seller every day until Christmas. We hope to help with your Holiday shopping and we feel your pain when you buy a fake pair of shoes.

Today we focus on authentic eBay seller, 'croatianstyle.' Weighing in with close to a 3,000+ feedback rating (100% positive), Croatianstyle's auctions feature some of the priciest pairs around. However, he has shoes that are completely sold out at retailers, and his reputation makes it worth spending extra for his pairs, especially with the number of fakes being sold online.

Aside from Croatianstyle's selection of Nike Sportswear exclusives (he currently has size-runs of the Kaws Air Max 90 and Krink Air Force 1). Croatianstyle's selection of Supreme clothing is also impressive!

Peep Croatianstyle's auctions by clicking here!

Are you a reputable seller? Have you had some great experiences with a particular auction seller? If you have what it takes (or know of a seller who who should) qualify for our 'Bay Seller Spotlight', send us an email by clicking here!