Courtside Flavor: Spike in Spizikes!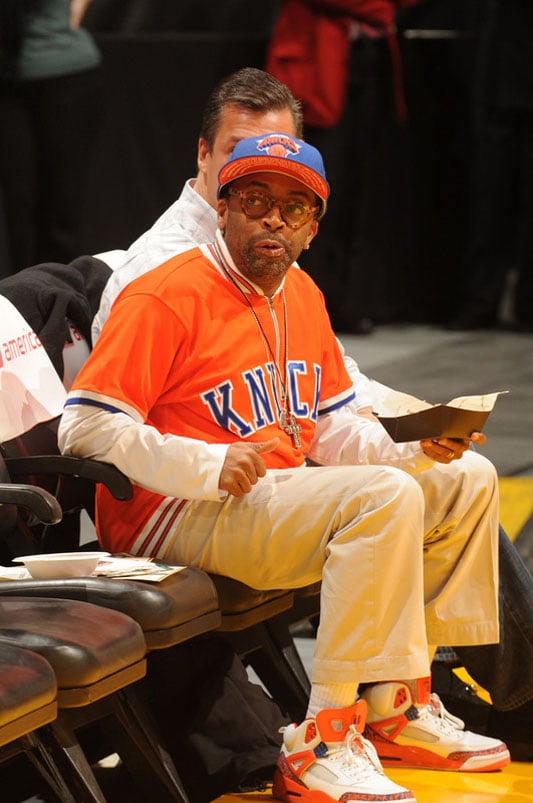 Hip-Hop Icon and filmmaking extraordinare Spike Lee was seen sporting this promotional version of his Shelleyian creation, the Jordan Spizike. The white upper is accented by blue/orange cement and an orange midsole, which of course, compliments the superfan's outfit excellently. If the Knicks spent as much time finding a cohesive group of players as Lee does concoting his attire, the beleaguered squad just might make the playoffs. (Who am I kidding?!) Image via Yahoo Sports
Brian Betschart
Founder and Editor of SF, Brian is considered an expert when it comes to sneakers. Collecting since he was in elementary school, his collection has grown to over 500 pairs and counting. Brian has published articles since 2004, and in 2006, he decided to create Sneaker Files.