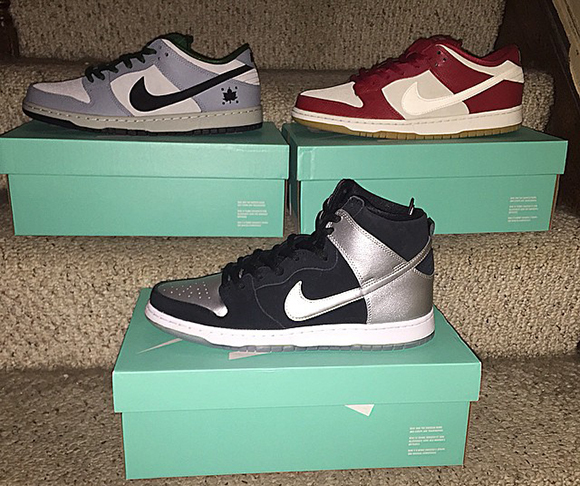 Unless there is a lot of coverage on the sneaker or if they feature multiple bright shades, Nike SB Dunks can go unnoticed. While their simple color mash-ups can be easy to match and can take a thrashing, we have a look at a couple pairs releasing in February.
First up is the Maple Leaf Nike SB Dunk low which is actually already released at Nike Store a week ago. The second is an unseen SB Dunk High that comes in black with reflective silver accents while the third is slated to be this years Valentines Day release and comes in red with cream accents.
With the Maple Leaf already available, the Valentines Day SB Dunks should release around February 14th, the only pair that doesn't have a known release date is the black and reflective silver, which we will find out soon.
Source: @bigzsince1984