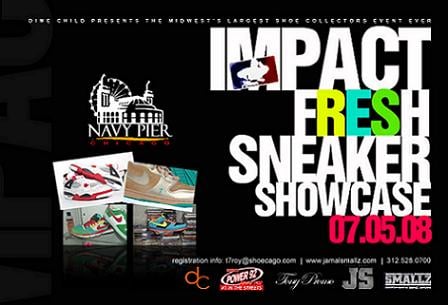 Fellow sneakerheads from the Chi! Dime Child and Chicago DJ Jamal Smallz Are holding a Sneaker Competition as a part of a Car and Barbershop Expo benefit to raise money for Dime Child Foundation going down @ Navy Pier on July 5th.
The first fifteen sneaker exhibitors chosen will not only receive a table for free, but will also be allowed to sell stuff as well. In order to qualify, they must email Troy a list of the 15 shoes that will be displayed in the exhbit.
The sneaker lounge is open to any participants that want to Display and be awarded for the hottest kicks.
If anyone is still interested in sponsoring the event, they should contact Tony Promo at (312) 912-5459 .
If anyone would like to be a part of the event, but does not have the required 15 shoes, or just wants to be a vendor, they should contact Tony. Anyone who is interested in participating in the sneaker exhibit, they should contact Troy from Born With Soul @ t7roy@shoecago.com.
All sneakerheads interested in the exhibit must contact Troy no later than June 10th.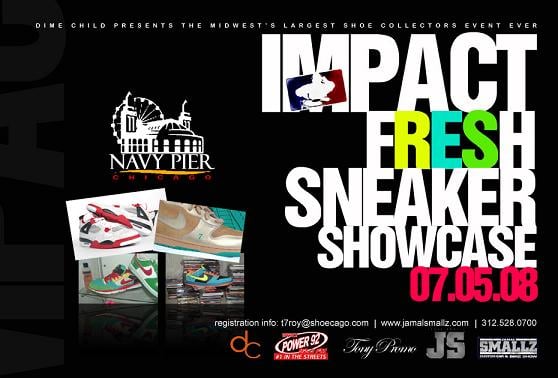 Reminder: Chicago Sneaker Showcase July 5th at Navy Pier