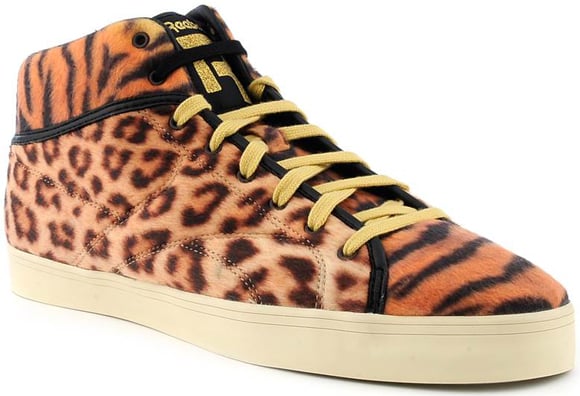 The initial launch from Reebok on the T-Raww came with success, in fact most of us anticipate some of Reebok's retros' they are bringing back.
Reebok is ready to launch the limited release of the Cheetah edition T Raww, which is a bit bolder than previous models. Featuring a furry cheetah upper, gold Reebok insignia on the tongue, gold laces and even a hint of tiger print around the collar.
Only 500 pairs of the Cheetah Reebok T-Raww will release tomorrow. Shiekh Shoes will have 250 pairs that will be sold online and 10 select locations.