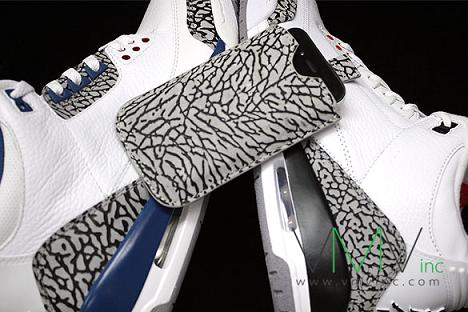 Nowadays you can obtain nearly anything to coincide with what you are wearing. Every Sneakerhead knows that picking your kicks for the day determines what outfit you will wear, accessories will follow of course.

For all of you who are eagerly awaiting the return of the Air Jordan III next year can prepare yourselves by purchasing this Cement Case for your iPhone by o-case.

Head over to VMVinc to grab one. Retail is only $23 with a free shipping option… that's a ton cheaper than a generic case you'll find in-store.