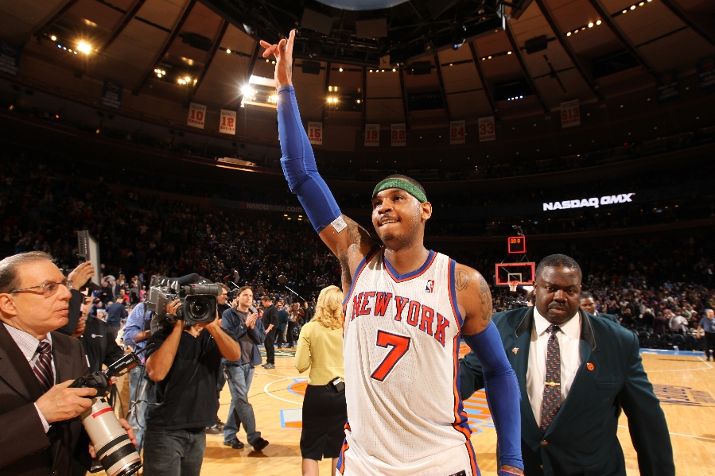 Carmelo Anthony had his best game as a member of the New York Knicks yesterday, hitting the game-tying shot in regulation before also hitting the game-winner in overtime against Derrick Rose and the Chicago Bulls on Easter Sunday.
Racking up 43 points, 7 rebounds, 3 assists, 1 steal and 1 block in the 100-99 OT win, Melo hit the court in a special blue suede player exclusive of his signature Jordan Melo M8.
Checkout some pics from yesterday's game and stay tuned for more kicks on court throughout the remainder of the season.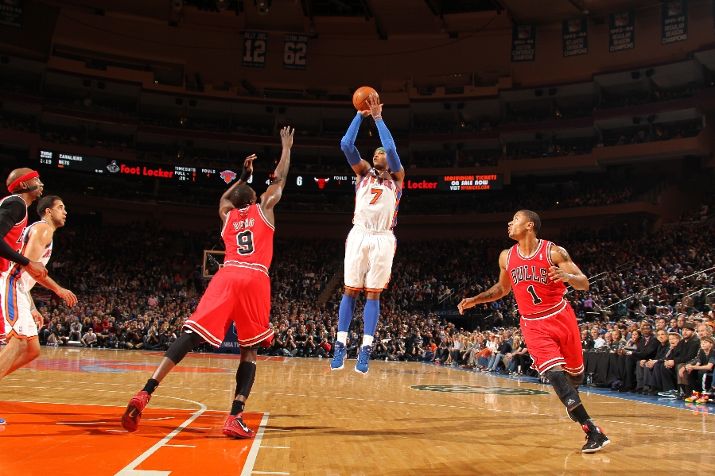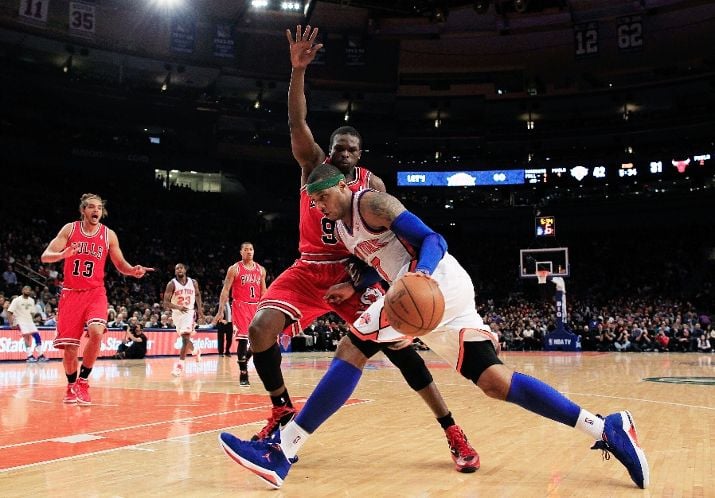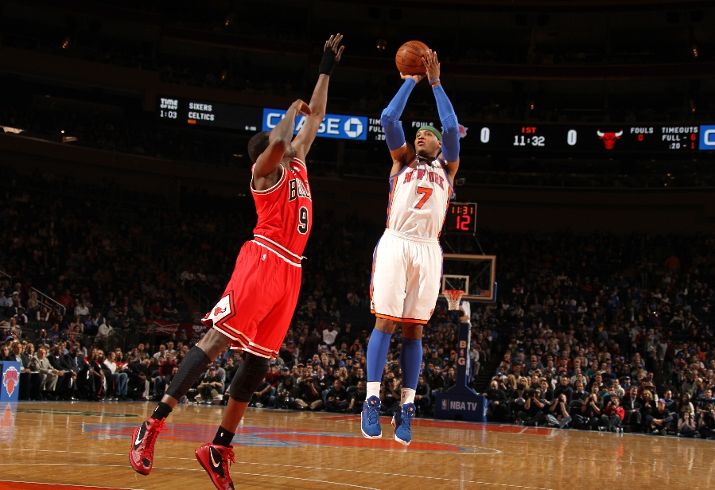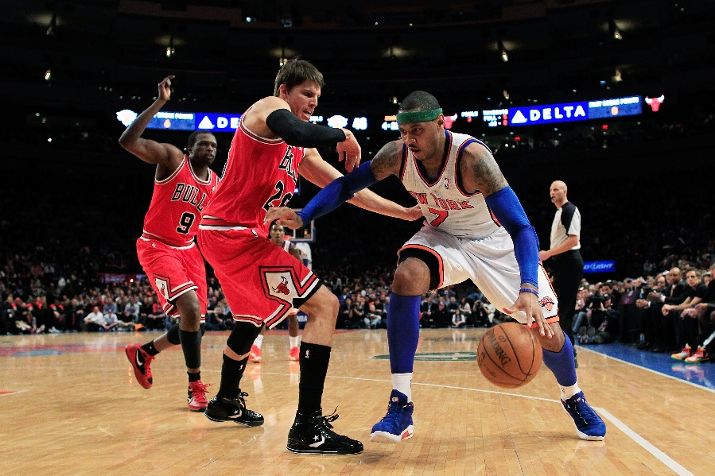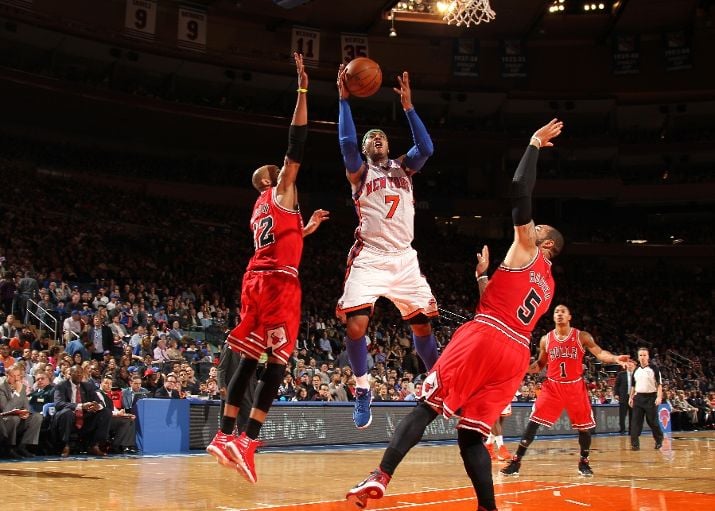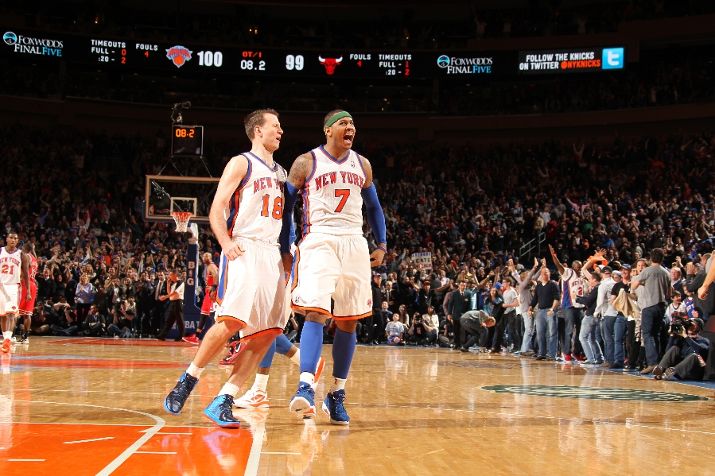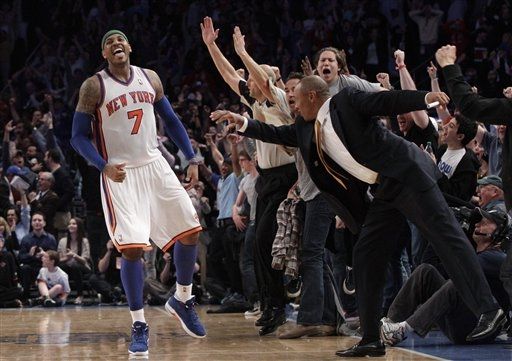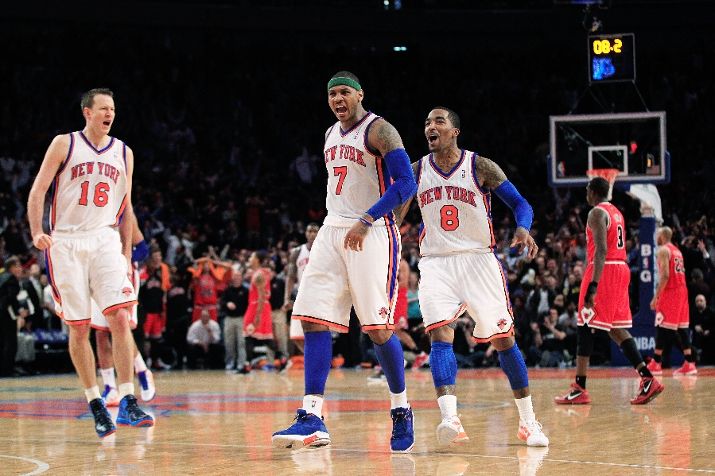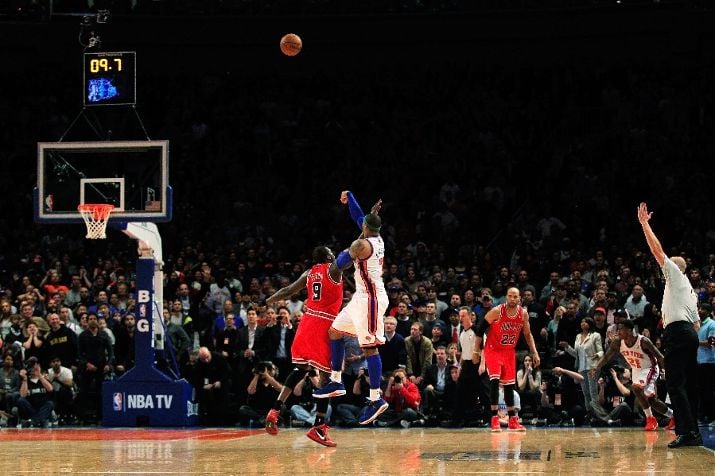 Via ESPN.