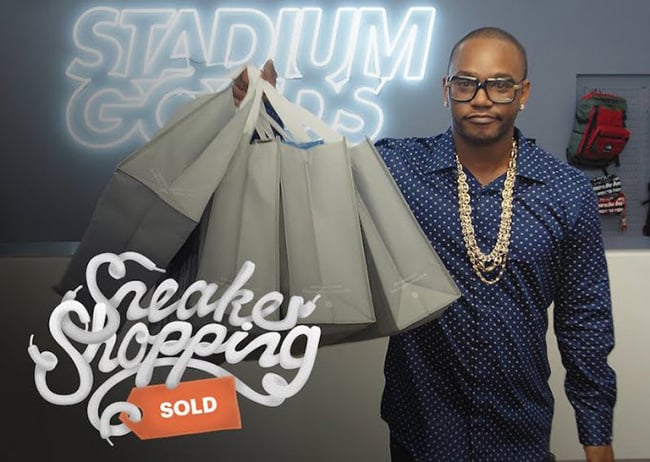 Harlem rapper Cam'ron recently went Sneaker Shopping with Joe La Puma from Complex. The two decided to hit Stadium Goods in New York City.
Cam made an interesting statement in the video giving his thoughts on the Pink Nike Foamposite that released sometime back:
"I DON'T NEED NIKE TO VALIDATE ME. I WAKE UP IN THE MORNING, I VALIDATE MYSELF. AT THE END OF THE DAY, I'M GLAD TO SEE THAT AFTER I WORE PINK IT KINDA TOOK OFF."
Outside of buying sneakers, Cam'ron talks about some of his upcoming projects. This includes a new album coming out, working with Pantone to create a new shade of Pink known as 'Killa Pink' which is fitting. Maybe the highlight of the video is his announcement of another collaboration with Reebok. We should have more details on that coming soon.
Below you can watch the full video of Killa Cam going Sneaker Shopping. Let us know what you think of some of his statements and his upcoming work.