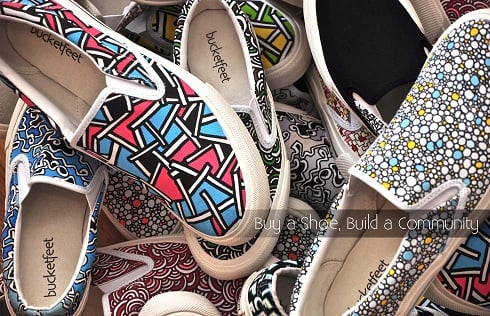 Buy a Shoe, Build a Community; This is the motto of the new shoe company, BucketFeet.

Based in the Windy City, BucketFeet aims to get the community involved when making a purchase on their product line. For each shoe sold, a portion of the sale is contributing towards a greater purpose. Contributions are made towards three innovative, children-focused, non-profit partners; MAGIC (world-class stringed instrument program for kids in the Woodlawn community in the South Side of Chicago), love.futbol (devotes financial resources to help build more safe soccer fields around the world) and Children Mending Hearts (provides resources to arts programs and workshops for homeless children).

BucketFeet shoes can be obtained by visiting their site, bucketfeet.com, which feature lots of great designs by various artists from around the world.