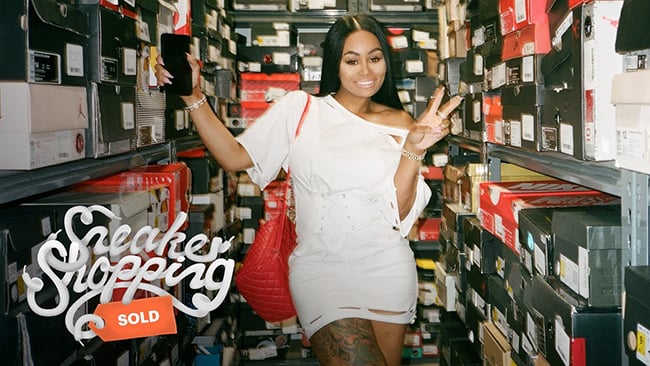 Blac Chyna is the next individual to go Sneaker Shopping with Complex's Joe La Puma. Located in Los Angeles, she talks about the sneakers she would wear growing up in D.C. like the Nike Air Foamposite and New Balance models.
What probably stuck out to many is that she talked about the image she posted on Instagram. In that image she was wearing a Pink adidas tracksuit but had on the Air Jordan 5 'Grape'. She goes on to say how she got a lot of heat for that.
Below you can check out the entire video of Blac Chyna Sneaker Shopping. Towards the end, you can also see what she picked up.