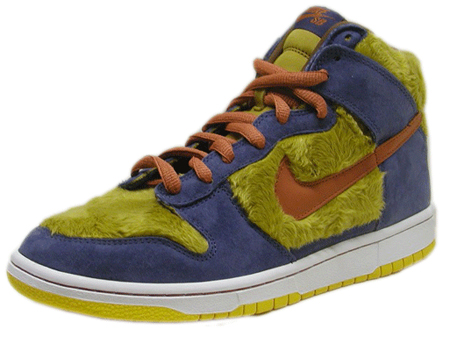 One of the more playful sneakers in our Best Halloween Shoes takes the 2nd position. The Papa Bear Dunk High SB was released in 2006 in a collaboration with Medicom which also featured the Mama Bear Dunk Mid SB and Baby Bear Dunk Low SB in the 3 Bears Pack. The Papa Bear Dunk High is made up of fur and leather on upper with a light  umber and hot house color-way. On the inside of the sneaker you can find the Bearbrick version of this sneaker and special packaging for the inside of the box. Good luck finding these elsewhere because they immediately sold out upon release.
Which are your favorite Halloween-themed shoes? Please let us know and click here to leave a comment!
Or, post pictures of your favorite Halloween shoes on our Facebook page by clicking here!