Bad Brains x Supreme x Vans SK-8 Hi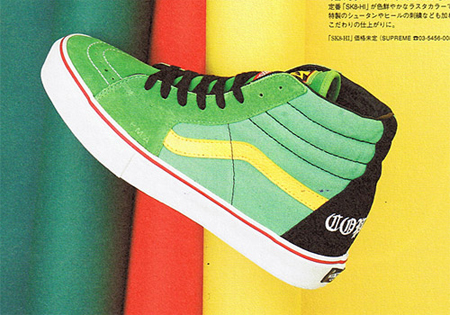 Earlier this month, the upcoming collaboration between Bad Brains, Supreme and Vans was previewed and displayed three different color-ways. Each shoe has been designed with the band's colors, Red, Green and Yellow which will also be incorporated into the matching apparel that will go along the shoes. Unfortunately, no release date has been announced, but stay posted. Via hb/Shoe Master Vol. 09.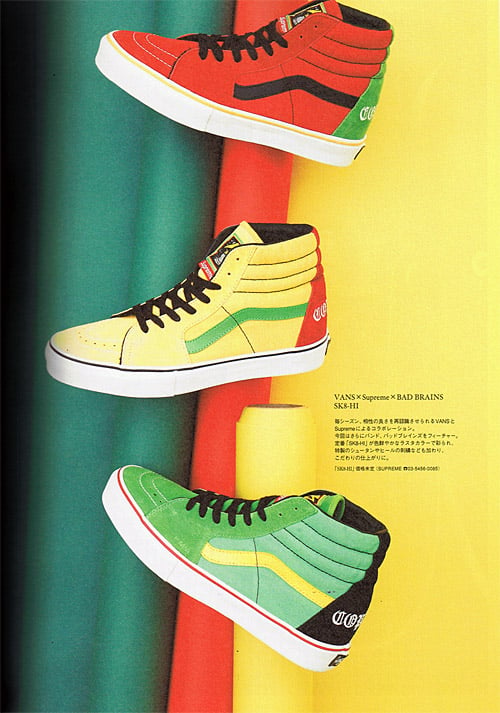 Brian Betschart
Founder and Editor of SF, Brian is considered an expert when it comes to sneakers. Collecting since he was in elementary school, his collection has grown to over 500 pairs and counting. Brian has published articles since 2004, and in 2006, he decided to create Sneaker Files.