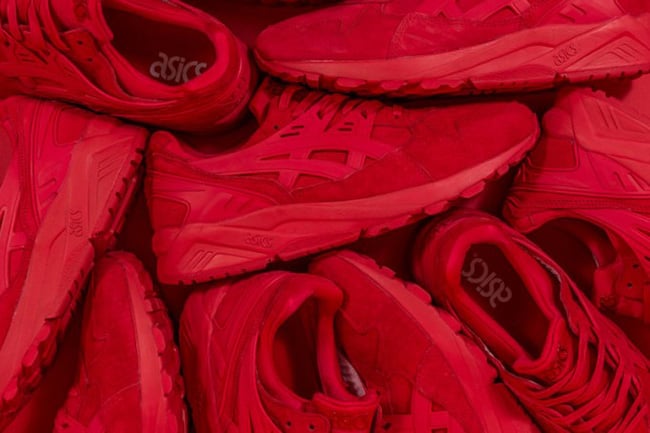 All Red shoes aren't dead yet, as Asics has just released the Asics Gel Kayano coming in 'Triple Red'.
This pair, as you can see is covered in Red that runs through the panels, toe, midsole and even the liner. Taking a closer look, they are constructed with suede and rubber.
What is odd is that Packer Shoes is labeling them as an exclusive to their store, but we believe they released the shoes early and will be available at more retailers. There doesn't appear to be any Packer Shoes branding, which would definitely be on a collaboration sneaker with the store.
For those that are interested in buying the Asics Gel Kayano 'Triple Red', they have now landed at select stateside retailers. One of the first you can grab them at now is Packer Shoes who is retailing them for $120. Currently all the larger sizes are sold out, but sizes 4 through 11.5 is still available. Get a detailed look at this release below.