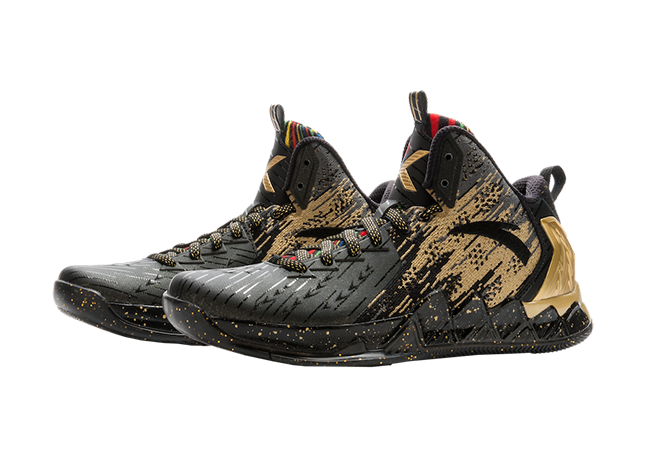 The 2017 playoffs have been an undefeated path for Klay and his teammates as they pursue the ultimate prize of an NBA championship. Now, standing just few victories from that title and the golden rings that come with it, is when the chase truly begins.
In honor of Klay Thompson and the Warriors reaching the NBA Finals, ANTA America and Klay unveiled the new ANTA KT2 Chase Finals Pack, the latest model in Klay's KT2 line of performance basketball shoes. The KT2 Chase comes in both home (White) and away (Black), and features a gold design that calls on the chase for the gold ring that comes with winning a championship.
In celebration of Klay reaching the finals, ANTA America is making the Chase, along with its entire lineup of KT2 and KT Light footwear, available on antaamerica.com ay 30% off. The sale lasts the duration of Memorial Day weekend, from Saturday, May 27 through Monday, May 29th. Retail price is set at $120.