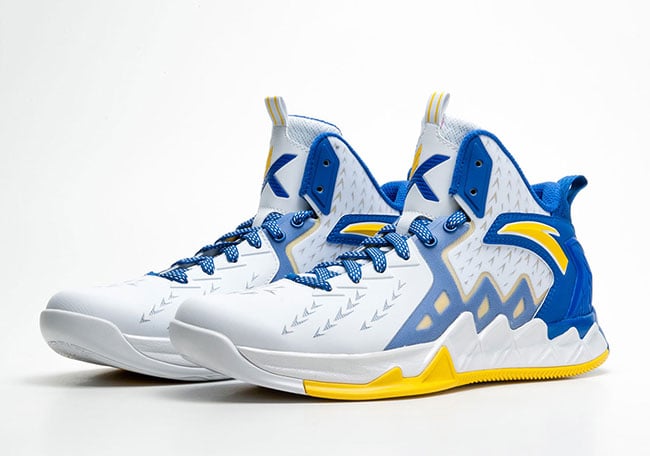 Anta America today has unveiled the new Anta KT 2 Warriors Pack. Two colorways will be included which are known as 'Blackhawk' and 'Whitehawk'. The two sneakers are also from Klay Thompson's 'Players Edition' lineup.
For the 2016 NBA Season, Thompson will wear the 'Whitehawk' at home while on the road he will lace up the 'Blackhawk'.
'Whitehawk' is characterized by a dramatic heel design, reminiscent of a hawk, along with aggressively styled angles resembling wingtips that flex, giving way to perforations for breathability. Wingtips are carried out further in an upward flow, evoking the energy of rising up to knock down a shot. A foundation comprising a high-traction outsole and lateral flare provide critical stability for the quick bursts, starts, stops and cuts on the court. The mid-foot offers a strong support system, with an injection heel that securely locks you into the shoe. The end result is a lightweight; yet extremely shock absorbent shoe, ideal for the rigors and intensity of the game.
'Blackhawk' features a black base color with blue along the sole and heel, and a bold yellow dominating the shoe's logo. Once again, the heel design, reminiscent of a hawk, makes a bold visual statement, with a midsole that's camouflaged with a unique splatter effect. Blackhawk carries the same performance-driven design features as its 'Whitehawk" counterpart.
The Anta KT 2 'Whitehawk' and 'Blackhawk' are now available at select Shoe Palace retailers, boutiques and ANTAamerica.com. Retail price is set at $120.
Anta KT 2 Whitehawk
$120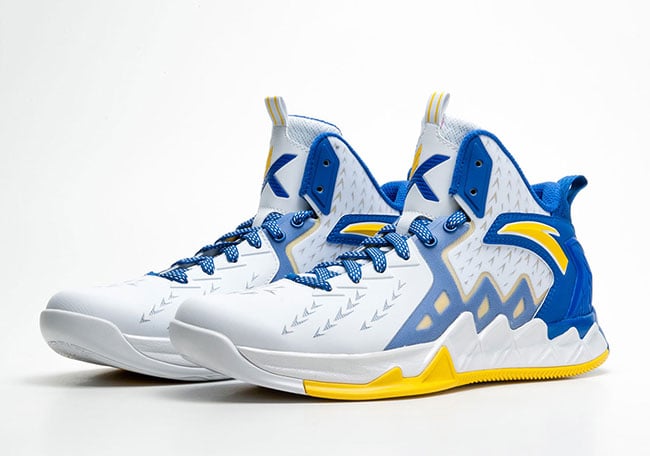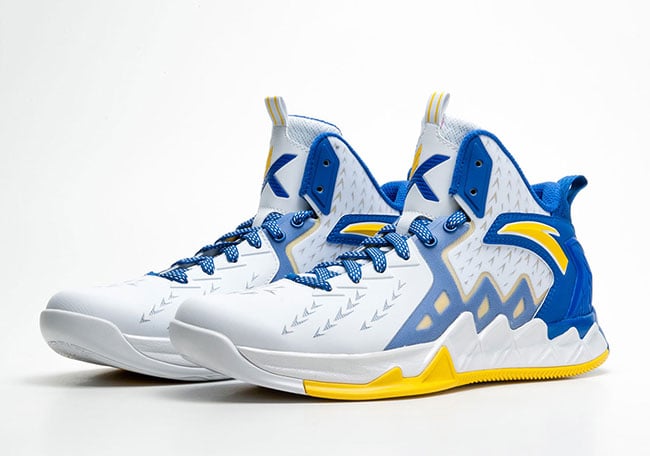 Anta KT 2 Blackhawk
$120