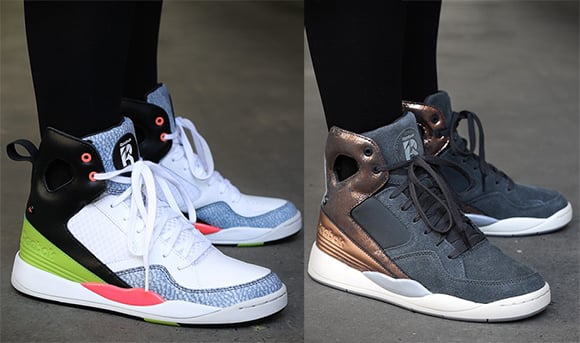 Swizz Beatz isn't the only performer getting his own Reebok's, singer and Swizz Beatz wife Alicia Keys has a couple pairs hitting retailers.
While a shoe has yet to release as a Swizz Beatz signature shoe, Alicia Keys has the Reebok Court and two colorways.
First up we have a white based Reebok Court that features black, pink and green. Second pair is not as vibrant as the first but uses anthracite on the uppers along with bronze by the heel.
TheGoodWillOut has both pairs available now.