The Air Jordan XXX 'Cosmos Galaxy' was one of the pairs showcased at the Jordan XXX unveiling today. The new colorway was shown off by designers of the shoe, Tinker Hatfield and Mark Smith.
The funny part about the shoes is Smith and Hatfield actually designed the 'Cosmos' Air Jordan XXX without the knowledge of Jordan Brand and was sort of a prank towards JB President Larry Miller. He said '"We though we'd have a little fun at Larry Miller's expense". Using a galaxy graphic through the base, the XXX at the heel which is done in white, really pops on this pair. Other details include a black tongue and liner, translucent outsole and a bit of red on the tongue.
As of now, it isn't known if Jordan Brand will release the Air Jordan XXX 'Cosmos' but if they did, we are sure that people would more than likely buy them. For now, the first confirmed Jordan XXX to release will take place on February 12th, and you can find out more releases coming by reading our Jordan XXX Release Dates article.
Update: Another look at the Air Jordan XXX 'Cosmos' has leaked thanks to ernny_the_man. Still, it isn't known if this pair will actually release, but make sure to check back for more details.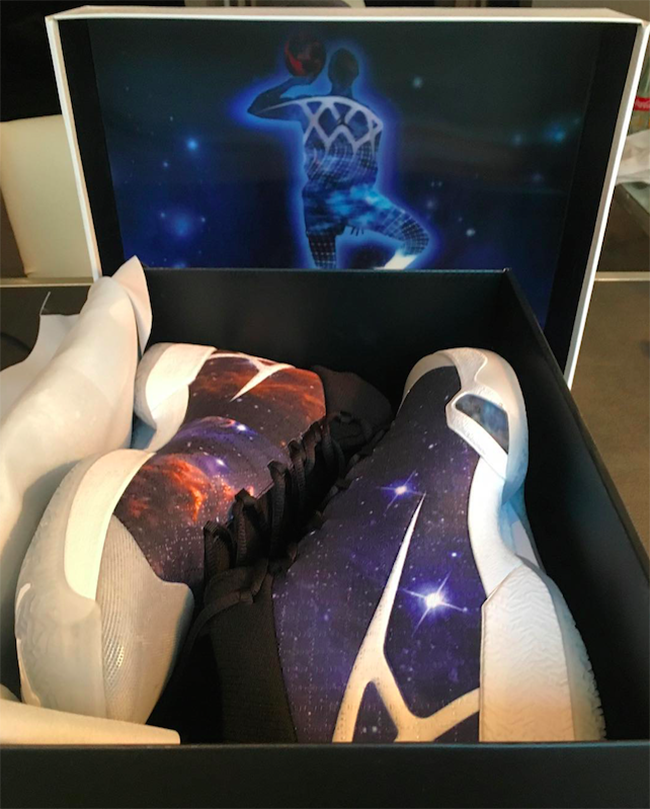 Update: Mark Smith has taken to Instagram to share a preview of the 'Cosmos' Air Jordan XXX. Still there isn't any details if the shoes will release but stay tuned.