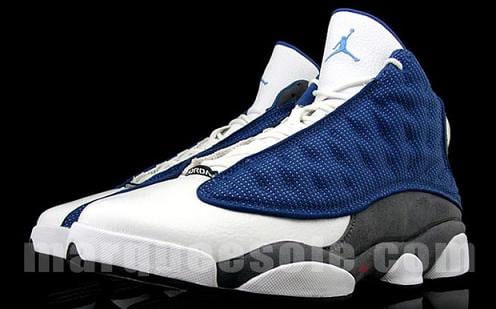 This year's Black Friday release will bring us the 'Flint' AJ XIII Retro!

We finally have some detailed images of this Re Retro. Everything on the 2010 version looks to be the same as the last Retro release with the exception of the leather; it seems as if they have replaced the semi smooth grain leather for textured leather. The flint grey is still a shade or two darker than its OG counterpart but they did that with the last batch from '05.

Retail on these will be at $150.

Check more images after the jump and let us know if you're as excited as we are these are coming back.