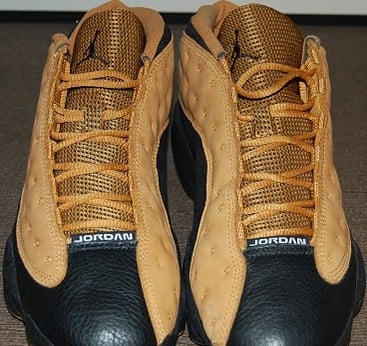 By February 26, 2011 all OG colorways of the Air Jordan XIII will have made a retro appearance with the exception of the two OG low tops. Personally, I wish they would retro the low version in the Black/Navy Blue & Black/Chutney CW's instead of releasing a re-retro of the 'Taxi' AJXII Low.

Check out these Sales Samples of what could have been with the OG 'Chutney' XIII Lows. Everything remains the same from the retailed version with the exception of the tongue. The OG had a black suede tongue that's been seen on the 'Bred' AJXIII; these samples have a chutney mesh tongue giving it an extremely interesting look.

We know most despise low Jordan models, what about these?