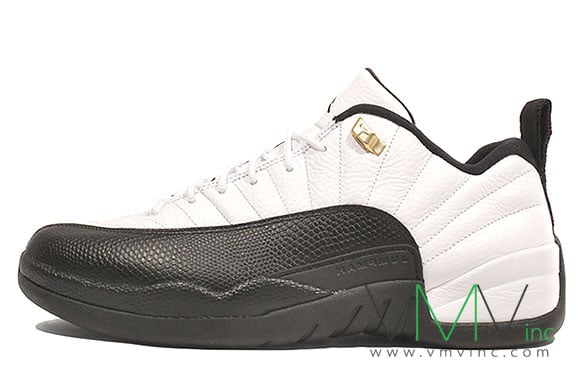 The Air Jordan XII (12) Low Retro will be back at retailers this year. While this release is nice, we could use a mid top retro of the AJXII 'Obsidian'.

The only noticeable change from this year's release when compared to the '04 Retro is the sock liner. The OG mid had a black liner, the low had a black lined tongue and a white sock liner. These look like an exact replica of the OG in low top form, which is a nice touch.

The AJXII Low 'Taxi' is now available at online retailer VMVinc.