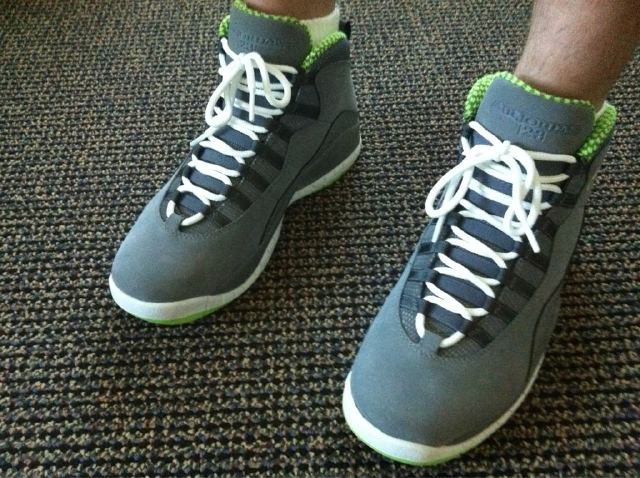 How would you like to work for Jordan Brand and get hooked up with some of the coolest Sample sneakers that hardly anyone knew were even produced?

Doug Barclay knows how it feels and is proud to sport some of his crown jewels. This pair of Air Jordan X's has never been seen until he decided to partake in #AirJordanFridays on Twitter. While there is no word on if these will ever see store shelves, it's nice to know that new colorways are being strewn about instead of re-releasing the same old colorways over and over again.

If these saw a release, would you make the purchase?