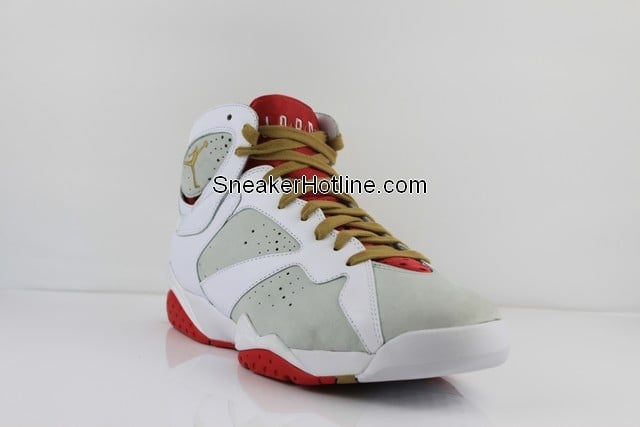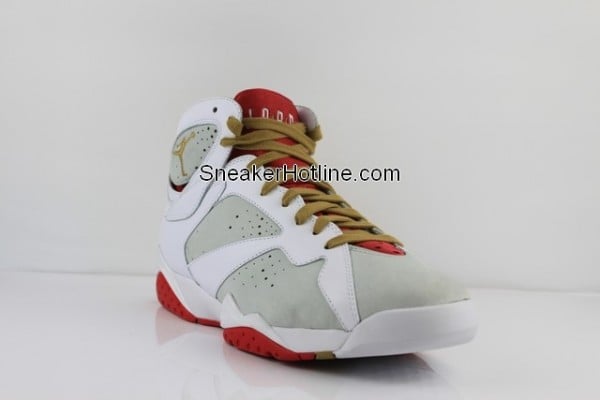 Jordan Brand had hinted at releasing other Year of the Rabbit themed sneakers during the release of the AJ2011.

The next YOTR theme will be used on the classic AJVII. Taking the 'Hare' Jordan VII and slightly tweaking the color placement is something that consumers had already anticipated.

Personally, I feel as if the company cheated a little with this one… Sure, they take on the same color blocking as the AJ2011 'YOTR', but this was very predictable. Where is the design? This colorway has practically released before, and not too long ago mind you. If this is how they plan on celebrating the YOTR, they might as well re-release the Jordan 1 x Levi Pack, throw a commemorative patch on it and call it a day. That's one thing I'll give the Bin series credit for, some of them may be hideous… but at least they tried. Maybe its just me, but I was hoping for creativity and exclusiveness with the next YOTR, instead we get yet another reused idea with a limited production run guaranteeing another hyped up release.

What are your thoughts on this first look, were you hoping for more or was this exactly what you would've wanted?

Via SH