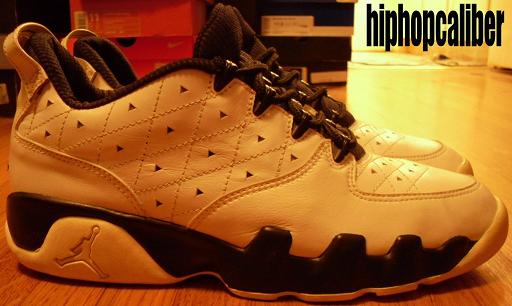 It's safe to say that we haven't even seen half of the sample products that never end up making it to the production level from Jordan Brand.

Take a look at what could have been the Air Jordan IX… or possibly a low top version scheduled to drop after the introduction of the mid top AJIX. The upper features smooth full grain leather. Perforations are in place along the side panel and toe box with a stitch design that never made it onto the actual mid top product. A spoiler pull tab on the heel is in place along with the AJIX speed lace system.

Do you like what you see here or are you looking at your AJIX Retro(s) right now thinking, "Thank goodness this is what released instead!".
Via HipHopCaliber of NT

Big thanks to Ramzi for the heads up!