One of the rarest Air Jordan Samples has popped up on eBay.

These Air Jordan IVs look very… '80s as they should seeing how they were a sample made in very limited numbers back in '89. If you have never seen this pair before and assume they are fakes think again, click HERE to educate yourself on some Air Jordan history.

Personally I have never seen this pair for sale, or at all for that matter, and even wondered if they had been produced at all. Please note that the seller found these grails at a garage sale and states he does not know if they are legit. My knowledge of Air Jordan's is pretty extensive; these to me look legit otherwise I wouldn't be posting this, though more pics would be nice. Check out his other items for sale as well, the guy has some heat in his closet and he is selling ALL of it!

Even if you don't plan on bidding, click HERE to take a look at what could be one of the rarest Jordan Samples on earth.

Check out more images after the jump!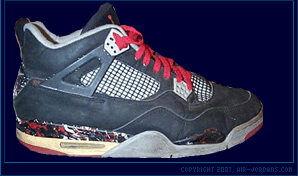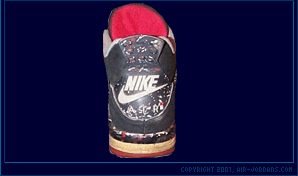 <