Air Jordan Blase – Black / White / Red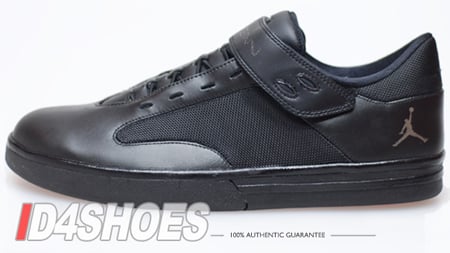 Jordan Brand looks to change things up with the addition to the Air Jordan Blase to the Jordan rotation. The Blase is a more fashionable and formal sneaker that won't be getting any time on the courts. The Blase is made up of most a black leather upper with red and white accents appearing in the lacing area. Furthermore, the Jumpman logo is placed at the heel while Jordan is written on the strap. Available now on the 'Bay!
Brian Betschart
Founder and Editor of SF, Brian is considered an expert when it comes to sneakers. Collecting since he was in elementary school, his collection has grown to over 500 pairs and counting. Brian has published articles since 2004, and in 2006, he decided to create Sneaker Files.