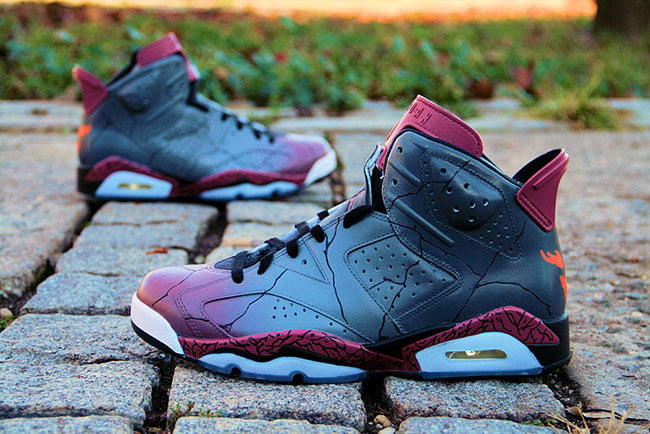 Ecentrik Artistry has hit us with his latest work, this time he has created the Air Jordan 6 'Malphite' Custom which is inspired by the character in the video game League of Legends.
The custom pair is inspired by Malphite's strengths in the game. Using the recently released Maroon Jordan 6, the uppers are painted in grey while black fills in where white would be on the midsole. Further more a cracked rock pattern is seen on the uppers and midsole to reflect the character. The last details are a grey to maroon gradient at the toe box.
The 'Malphite' Air Jordan 6 Custom is a 1-of-1 created for a private customer that is a big fan of the game, however if you are interested in having something created by Ecentrik Artistry, visit their website by clicking here. Check out a few more photos below and let us know your thoughts on them.