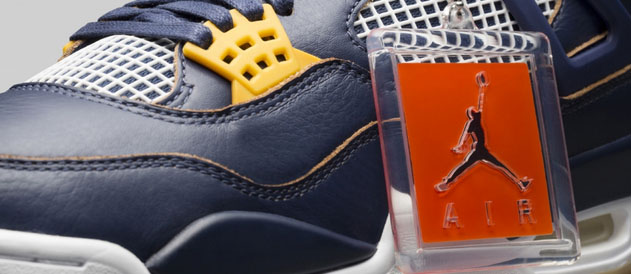 The Air Jordan 4 will continue to launch in 2016. Thanks to J23 we now have a teaser of a pair coming next year. With this small preview they resemble the Marquette Air Jordan 4 PE that was floating around sometime back.
From what we can see this 2016 Air Jordan 4 release will feature navy leather through the uppers, yellow is applies to the eyelets and bordered around the leather cuts. White will land on the mesh paneling and midsole.
For now we have this single image and no additional information but we are sure in a couple of months (hopefully sooner) more details will leak. What are your initial thoughts on this Air Jordan 4?
Source: @j23app